Gemini Daily Love Horoscope: By Rick Levine
Tuesday, August 4, 2015 Just when you think the day has nothing but mundane chores in store for you, a sudden dose of magic in your love life will shift your plans in the most exciting way. This romantic windfall is a great thing, so don't waste this rare opportunity today. There's no point in trying to control how things turn out, so just go with the flow and remain grateful for this sweet piece of luck.
Need more insight? Try a Daily Reflection Tarot Reading for clarity.
Find answers to your difficult questions. Get a 3 min reading FREE. Call 1-888-377-6047
Tarot & Astrology Video Highlights:
---
Psychic Tip of the Day
Tuesday, August 4, 2015
QUICK ENTRENCH
A casual affair evolves quickly into a life-changing passion-partnering. ...
Talk with a Psychic
More For Today:
Weekly Love Horoscopes
What's on your romance horizon??
Read what's in the stars for your relationship in the days ahead with your free weekly love horoscope.
Love Compatibility Meter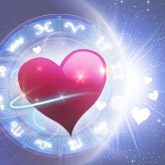 Headed for Love?
Will your new romance fizzle ... or sizzle? See how much of a match you really make with our FREE Love Meter! You may be surprised at the results (wink, wink).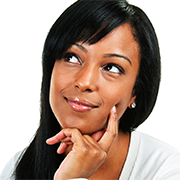 Hot Romance Gone Cold? Will This Relationship Last?
Get answers to your questions. Consult with a Psychic LOVE Expert NOW and get a 3 Minute Reading FREE. Call 1-888-649-5551