Planets, Transits, and Signs -- Oh My!
Astrology: Using the Planets for Insight
Astrology is an ancient art that extends WAY beyond your personal horoscopes. See what's happening in the sky NOW! The movement and positions of celestial bodies can have a profound impact on your love life, work life, and everything in between! Understanding the patterns of the universe gives you the insight you need to navigate life.
Learn about the Planets
---
The Sky Holds the Clues
What's Happening Now?
A major part of Astrology is using the movements (transits) and relationships (aspects) of the planets to forecast what will be happening in our lives. Together with your personal birth chart, these astrological events can help us better understand current universal opportunities. For example, when love planet Venus is located in the emotional sign of Cancer, we know we are more likely to be open to intimacy and sharing in relationships. Check out what's happening in the heavens right NOW below!
---
I Saw the Sign...
Start With Your Sun Sign
The first step in learning Astrology is determining your Sun sign! This is where the Sun was located in the zodiac at the time of your birth. Each astrological sign has its own set of strengths and weaknesses, personality traits, and compatible zodiac signs! Click on your sign below OR get your Free Cosmic Profile to learn your Sun, Moon, and Rising signs.
---
Never Miss a Cosmic Beat
Try Our Forecasts & Reports
Your personalized birth chart, which shows where all of the planets were at the moment of your birth, goes beyond your Sun sign -- it tells the story of your unique Astrology. Our exclusive forecasts and reports can be a powerful tool of self-discovery, helping you understand your true self, your life's circumstances, and how you connect with the universe!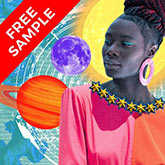 Essential Birth Report Sample
Start exploring your Astrology! Get your complete Birth Chart with this free sample of your full Birth Chart Report.
Start report »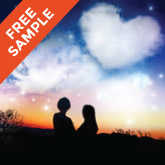 Romantic Compatibility Report Sample
See how well you sync up with this Core Compatibility chapter from your Romantic Compatibility Report.
Start report »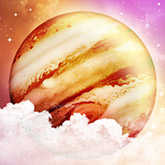 Jupiter's Promises Report
Discover which will be the luckiest times in your life with this report that reveals Jupiter's influence over your life!
Start report »
---
Astrology 101
While reading your zodiac sign's daily horoscope is fun, there is SO much more this ancient study can teach us! From the Chinese zodiac to astrological compatibility, Tarot.com has the articles you need to help put the pieces of your personal puzzle together.
About Transits and Aspects
More About the Zodiac
Other Divinations
More Fun Astrology
---
We Love the Planets!
Using Astrology for Love & Dating
Just like Astrology can help you understand yourself, the zodiac can also help you better understand potential or current partners. Examining your birth chart, and that of your significant other, will offer you the insight you need on your romantic journey together. Check out the articles below to learn more, or get our Relationship Potentials Astrology Forecast to see the best times for passion and communication in your life.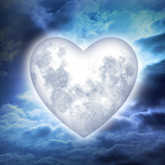 Moon Sign Compatibility
When it comes to finding love, your Astrology Moon sign can help you more than your zodiac Sun sign...
Check your compatibility »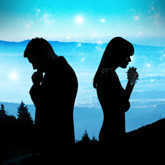 Relationship
Red Flags
When it comes to love Astrology, certain aspects in your birth chart can be indicators of a bad romance...
Discover your red flags »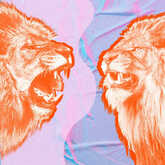 Dating Your
Same Sign
Discover the ups and downs of dating someone with the same zodiac sign as your own!
See if it's possible »
---
Our Master Astrologers