Tarot Card Meanings
Three of Swords
It might be healthier to disentangle yourself and start fresh.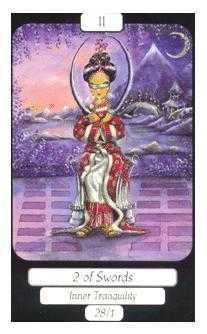 PREVIOUS CARD
Two of Swords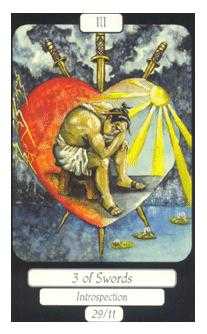 Merry Day deck © U.S. Games Systems, Inc.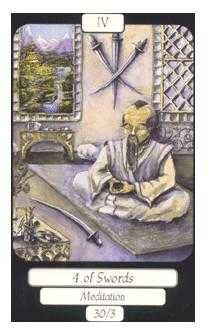 NEXT CARD
Four of Swords
General Meaning
Traditionally, the Three of Swords signified separation or the breakup of a significant relationship, including the tragic emotions that come along with such an event. Some cards show the horizon filled with storm clouds and flashing lightning.
The positive side of this card would be the ending of draining or frustrating associations, to become free again. One message this card brings is to cut some things loose. In spite of sentimental memories and emotional attachments, we need to let go of relationships that either cannot live up to their promise or have outlived the pleasure and support we once found in them.
In the Reversed Position
The Three of Swords reversed suggests that a storm is clearing, feelings are mending, communication skills are improving, accusations and paranoia are diminishing. The necessity of conflict seems to be draining away, a change that is worth being grateful for, even though some challenges may still arise from this episode.
In the Advice Positon
The Three of Swords in this position advises you to strike out on your own. Become more independent. Separate yourself from people and forces you do not feel compatible with. Grow a thicker skin.
Use your creativity and imagination and seek out situations where the way you see things makes sense to those around you. Move towards those who can embrace and appreciate your talents and all you have to contribute.
A powerful message is waiting for you! Get your Reconciliation Tarot Reading NOW...
Browse Tarot Decks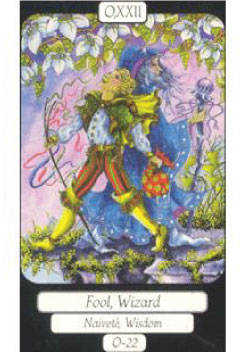 CURRENT TAROT DECK:
Merry Day
View Any Card in Merry Day Deck:
MAJOR ARCANA
The Fool
The Magician
The High Priestess
The Empress
The Emperor
The Hierophant
The Lovers
The Chariot
Strength
The Hermit
Wheel of Fortune
Justice
The Hanged Man
Death
Temperance
The Devil
The Tower
The Star
The Moon
The Sun
Judgement
The World
WANDS
Ace of Wands
Two of Wands
Three of Wands
Four of Wands
Five of Wands
Six of Wands
Seven of Wands
Eight of Wands
Nine of Wands
Ten of Wands
Unicorn
Summer Warrior
Queen of Wands
King of Wands
CUPS
Ace of Cups
Two of Cups
Three of Cups
Four of Cups
Five of Cups
Six of Cups
Seven of Cups
Eight of Cups
Nine of Cups
Ten of Cups
Mermaid
Water Warrior
Queen of Cups
King of Cups
SWORDS
Ace of Swords
Two of Swords
Three of Swords
Four of Swords
Five of Swords
Six of Swords
Seven of Swords
Eight of Swords
Nine of Swords
Ten of Swords
Pegasus
Spring Warrior
Queen of Swords
King of Swords
COINS
Ace of Coins
Two of Coins
Three of Coins
Four of Coins
Five of Coins
Six of Coins
Seven of Coins
Eight of Coins
Nine of Coins
Ten of Coins
Centaur
Earth Warrior
Queen of Coins
King of Coins
Three of Swords card in all decks.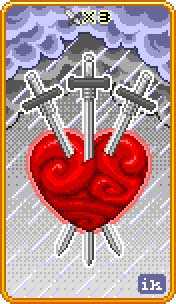 8-Bit Tarot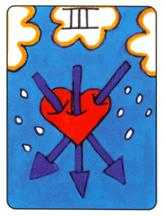 African Tarot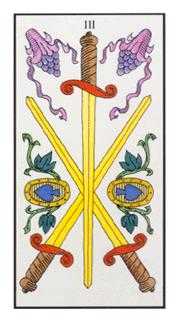 Angel Tarot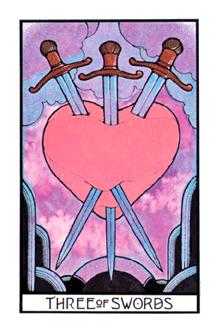 Aquarian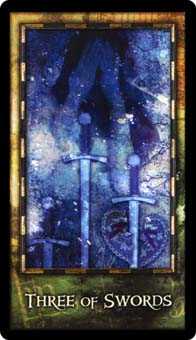 Archeon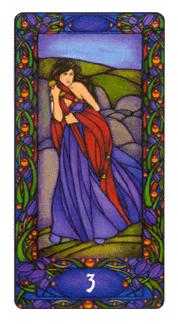 Art Nouveau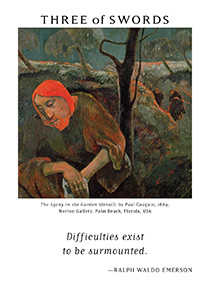 Art of Life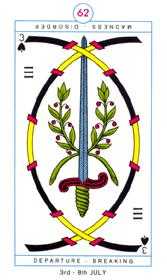 Cagliostro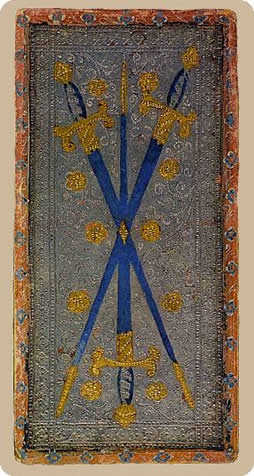 Cary-Yale Visconti Tarocchi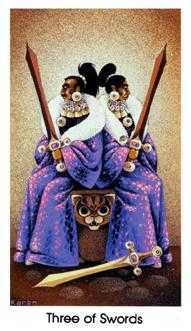 Cat People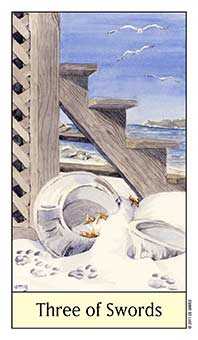 Cat's Eye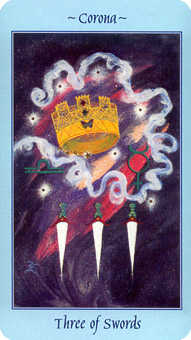 Celestial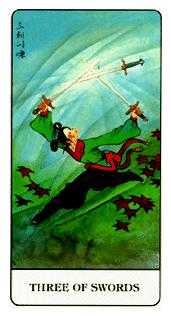 Chinese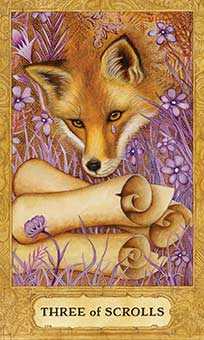 Chrysalis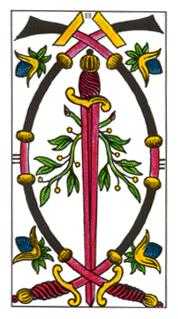 Classic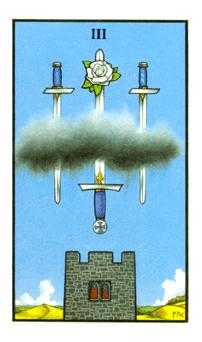 Connolly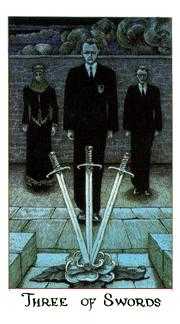 Cosmic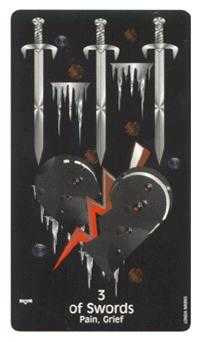 Crow's Magick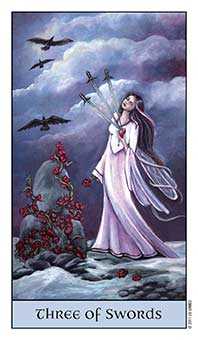 Crystal Visions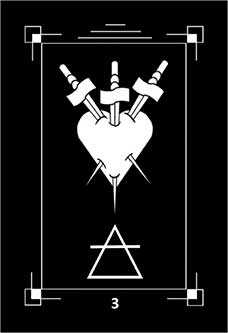 Dark Exact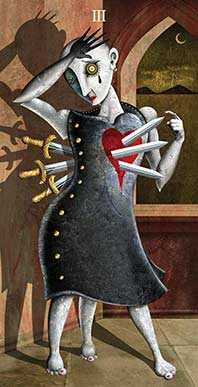 Deviant Moon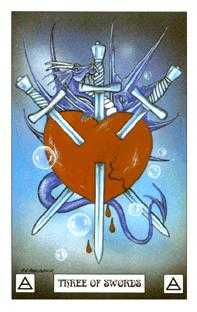 Dragon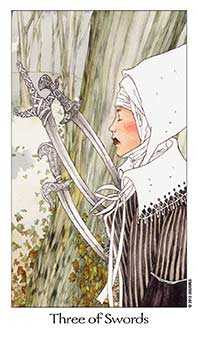 Dreaming Way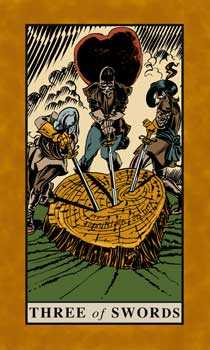 English Magic Tarot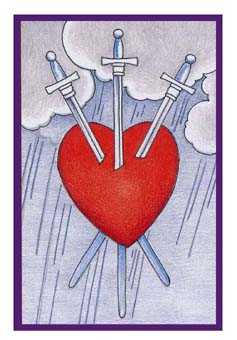 Epicurean Tarot Recipe Cards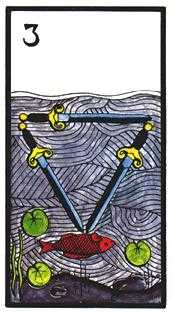 Esoterico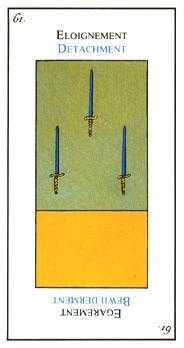 Etteilla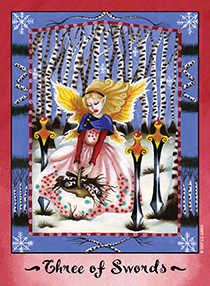 Faerie Tarot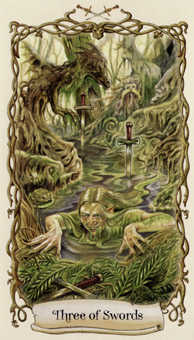 Fantastical Creatures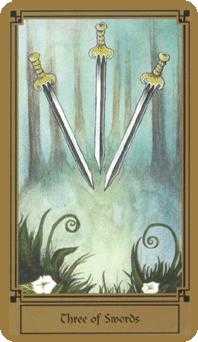 Fantastical Tarot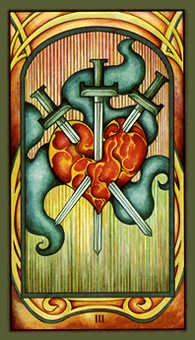 Fenestra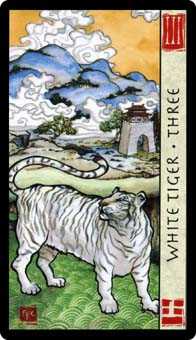 Feng Shui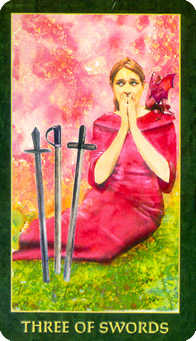 Forest Folklore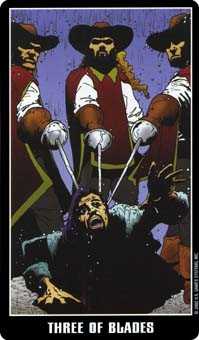 Fradella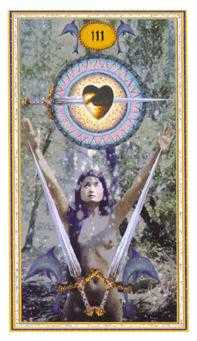 Gendron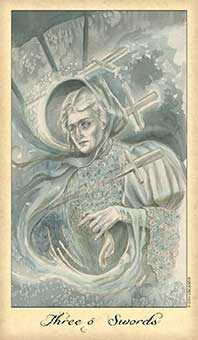 Ghosts & Spirits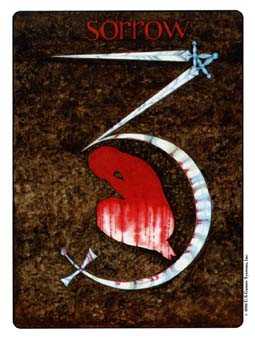 Gill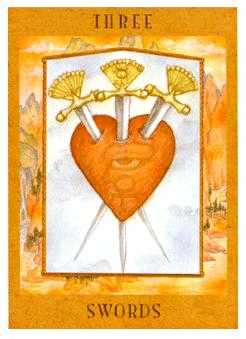 Goddess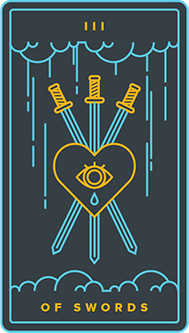 Golden Thread Tarot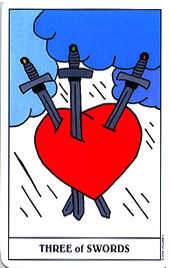 Gummy Bear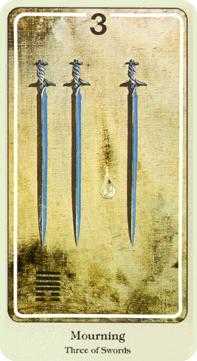 Haindl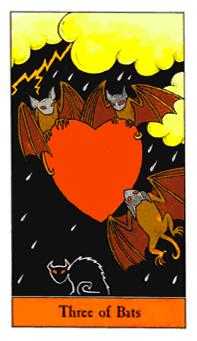 Halloween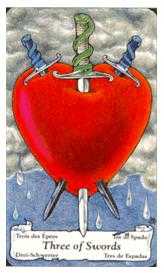 Hanson Roberts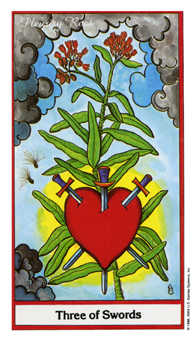 Herbal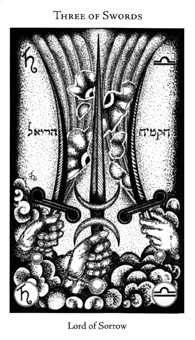 Hermetic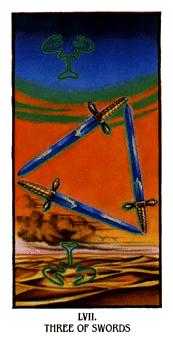 Ibis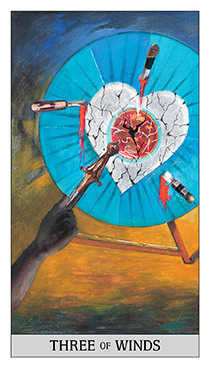 Japaridze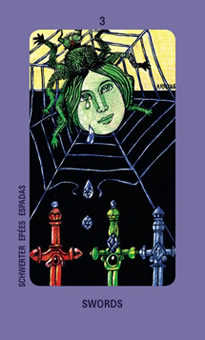 Jolanda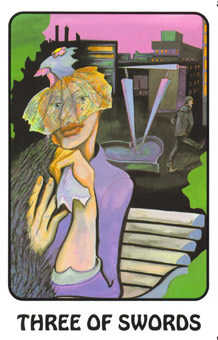 Karma
Lovers Path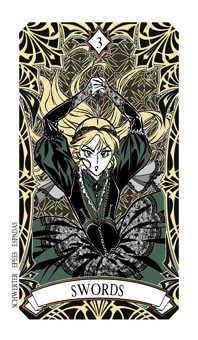 Magic Manga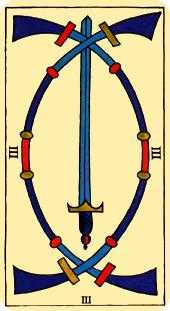 Marseilles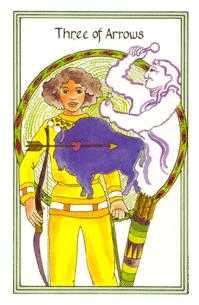 Medicine Woman
Medieval Cat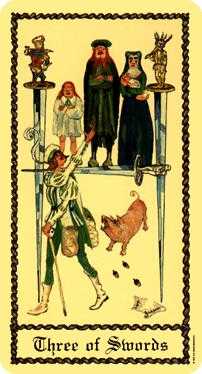 Medieval Scapini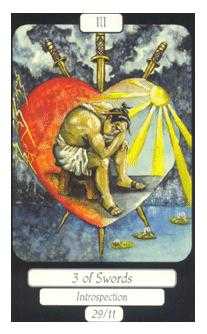 Merry Day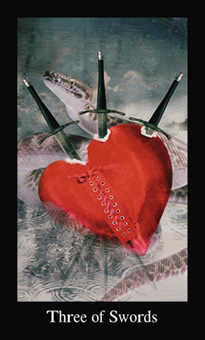 Modern Medieval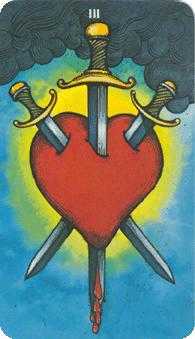 Morgan-Greer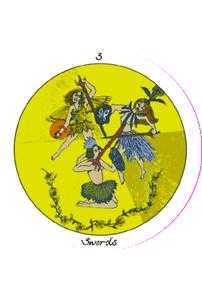 Motherpeace Tarot
Mystic Mondays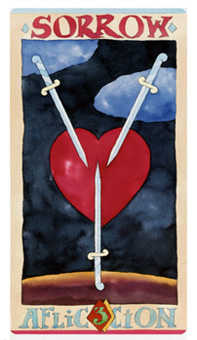 Napo Tarot
New Century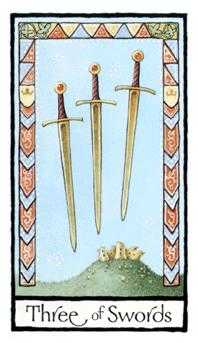 Old English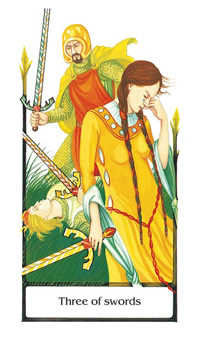 Old Path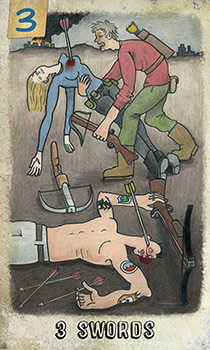 Omegaland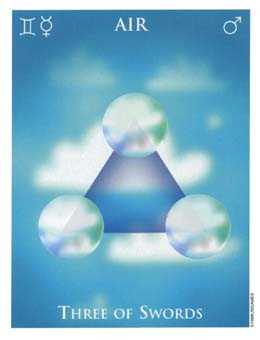 One World Tarot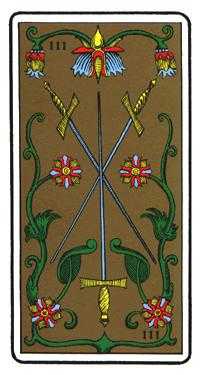 Oswald Wirth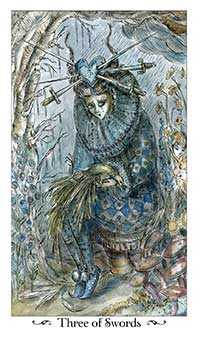 Paulina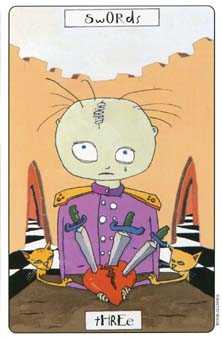 Phantasmagoric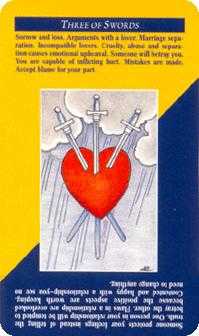 Quick and Easy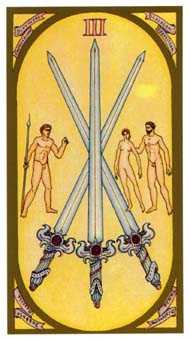 Renaissance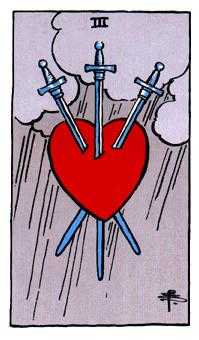 Rider Waite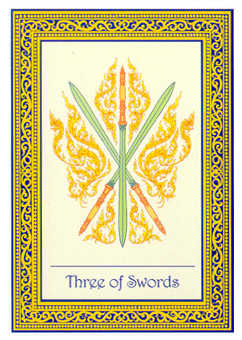 Royal Thai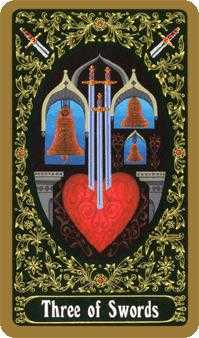 Russian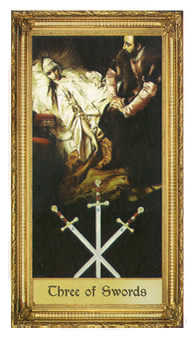 Sacred Art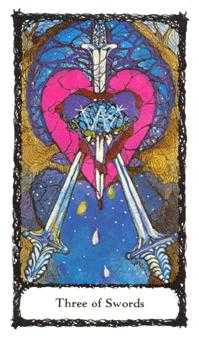 Sacred Rose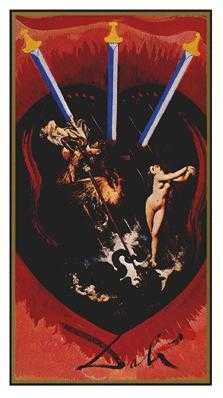 Salvador Dali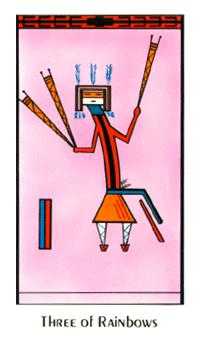 Santa Fe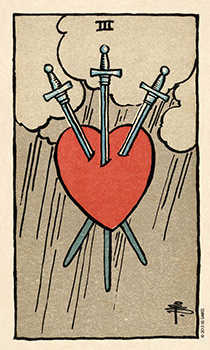 Smith Waite Centennial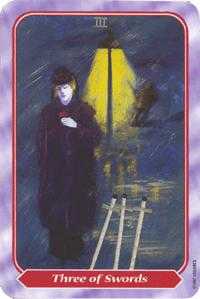 Spiral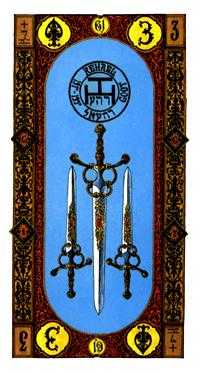 Stairs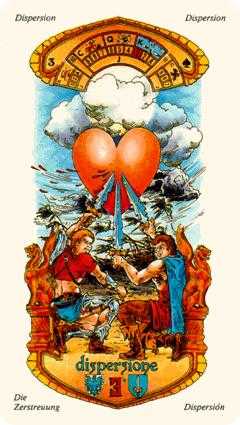 Stars Tarot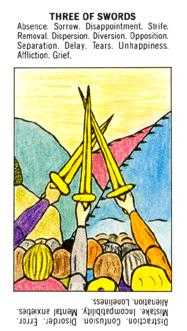 Starter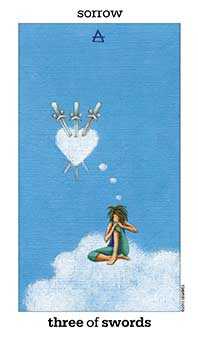 Sun and Moon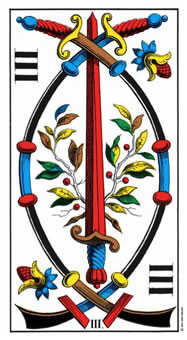 Swiss (1JJ)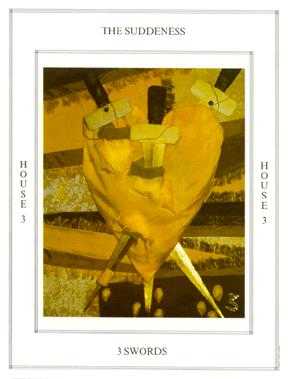 Tapestry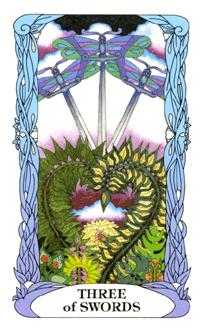 Tarot of a Moon Garden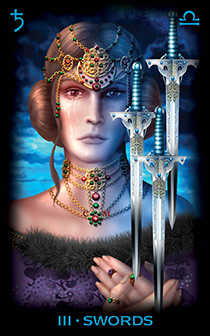 Tarot of Dreams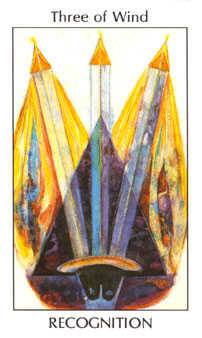 Tarot of the Spirit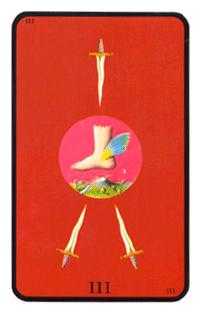 Tarot of the Witches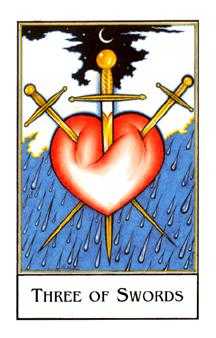 The New Palladini Tarot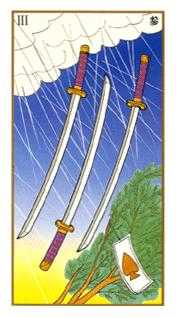 Ukiyoe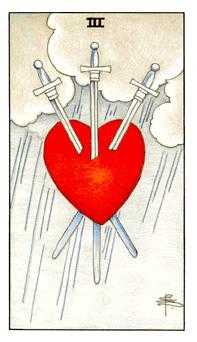 Universal Waite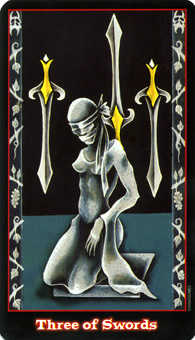 Vampire Tarot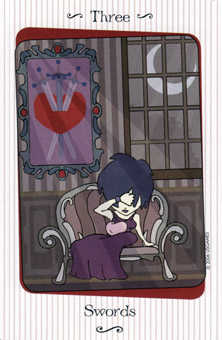 Vanessa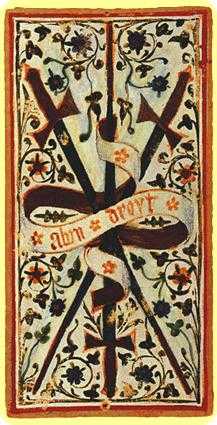 Visconti-Sforza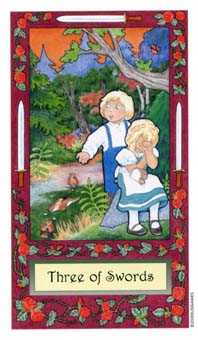 Whimsical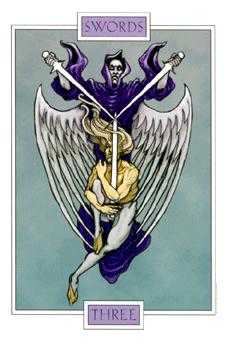 Winged Spirit Tarot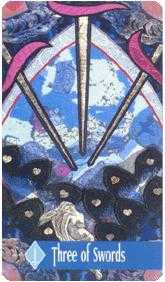 Zerner Farber Tarot