Insight on the GO!
NEW Celtic Cross Tarot Reading
Get the Full Mobile Experience
Try It Now!
Love Horoscopes
Tuesday, March 31, 2015
By Rick Levine
TODAY We'd love nothing more than to approach a current love life situation in a practical way right now. But romance doesn't play by any rules: Mars's aspects with Jupiter and Neptune may keep our heads as well as our hearts soaring in the clouds today.
Find answers to your difficult questions. Get a 3 min reading FREE. Call 1-888-377-6047
More For Today:
Pick a Horoscope to Read More
Don't know your sign?
Aries (Mar 21 - Apr 19)
Taurus (Apr 20 - May 20)
Gemini (May 21 - Jun 20)
Cancer (Jun 21 - Jul 22)
Leo (Jul 23 - Aug 22)
Virgo (Aug 23 - Sep 22)
Libra (Sep 23 - Oct 22)
Scorpio (Oct 23 - Nov 21)
Sagittarius (Nov 22 - Dec 21)
Capricorn (Dec 22 - Jan 19)
Aquarius (Jan 20 - Feb 18)
Pisces (Feb 19 - Mar 20)
Get your horoscope email
Psychic Tip of the Day
Tuesday, March 31, 2015
BIG PLANS
Look to find love in a crowd. If you have a love of getting together ...
Talk with a Psychic
More For Today:
Weekly Love Horoscopes
What's on your romance horizon??
Read what's in the stars for your relationship in the days ahead with your free weekly love horoscope.
Love Compatibility Meter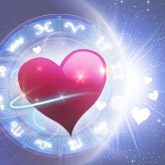 Headed for Love?
Will your new romance fizzle ... or sizzle? See how much of a match you really make with our FREE Love Meter! You may be surprised at the results (wink, wink).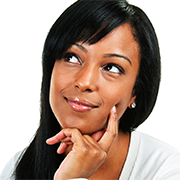 Hot Romance Gone Cold? Will This Relationship Last?
Get answers to your questions. Consult with a Psychic LOVE Expert NOW and get a 3 Minute Reading FREE. Call 1-888-649-5551
Visit Our Network of Sites
---
© Copyright 2015 Daily Insight Group. — All Rights Reserved.