General Daily Love Horoscope: By Rick Levine
Friday, July 31, 2015 The Aquarius Full Moon presents us with a challenging predicament today. We need to manage an important love situation, but we're guided more by logic than our feelings right now. While it's not easy to rely on common sense within inherently emotional situations, once Venus retrogrades into Leo, we'll find it easier to integrate our hearts and minds to find the best solution to our current romantic dilemma.
Need more insight? Try a Daily Reflection Tarot Reading for clarity.
Find answers to your difficult questions. Get a 3 min reading FREE. Call 1-888-377-6047
Tarot & Astrology Video Highlights:
---
Psychic Tip of the Day
Friday, July 31, 2015
UNCERTAINTY
You may not realize the intentions of a lover as your own perceptions ...
Talk with a Psychic
More For Today:
Weekly Love Horoscopes
What's on your romance horizon??
Read what's in the stars for your relationship in the days ahead with your free weekly love horoscope.
Love Compatibility Meter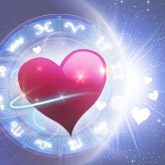 Headed for Love?
Will your new romance fizzle ... or sizzle? See how much of a match you really make with our FREE Love Meter! You may be surprised at the results (wink, wink).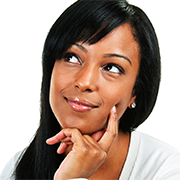 Hot Romance Gone Cold? Will This Relationship Last?
Get answers to your questions. Consult with a Psychic LOVE Expert NOW and get a 3 Minute Reading FREE. Call 1-888-649-5551