General Daily Love Horoscope: By Rick Levine
Thursday, September 3, 2015Today's Taurus Moon provokes us to believe our perceptions about an unfolding romantic situation, even though our intuition may be trying to tell us otherwise. Mercury, Saturn and Mars all join forces to confuse our feelings about someone mysterious who is occupying our hearts right now. Let's do our best to be patient as we bide our time waiting for emotional clarity to return.
Need more insight? Try a Daily Reflection Tarot Reading for clarity.
Find answers to your difficult questions. Get a 3 min reading FREE. Call 1-888-377-6047
Tarot & Astrology Video Highlights:
---
Psychic Tip of the Day
Thursday, September 3, 2015
REACH A PEAK
This is a time to reach a peak in romance, as you cannot go beyond ...
Talk with a Psychic
More For Today:
Weekly Love Horoscopes
What's on your romance horizon??
Read what's in the stars for your relationship in the days ahead with your free weekly love horoscope.
Love Compatibility Meter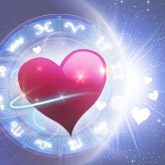 Headed for Love?
Will your new romance fizzle ... or sizzle? See how much of a match you really make with our FREE Love Meter! You may be surprised at the results (wink, wink).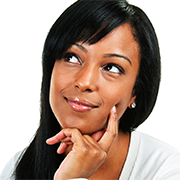 Hot Romance Gone Cold? Will This Relationship Last?
Get answers to your questions. Consult with a Psychic LOVE Expert NOW and get a 3 Minute Reading FREE. Call 1-888-649-5551