Love Horoscopes
Tuesday, July 7, 2015
By Rick Levine
TODAY Although the recent intensity in our love relationships is on the wane, the Moon's shift into Aries may cause a flare up of emotions today. The issues at hand are complicated, but if we tread carefully and compassionately, we have the power to do what it takes to settle matters in a peaceful way right now.
Need more insight? Try a Daily Reflection Tarot Reading for clarity.
Find answers to your difficult questions. Get a 3 min reading FREE. Call 1-888-377-6047
More For Today:
Pick a Horoscope to Read More
Don't know your sign?
Aries (Mar 21 - Apr 19)
Taurus (Apr 20 - May 20)
Gemini (May 21 - Jun 20)
Cancer (Jun 21 - Jul 22)
Leo (Jul 23 - Aug 22)
Virgo (Aug 23 - Sep 22)
Libra (Sep 23 - Oct 22)
Scorpio (Oct 23 - Nov 21)
Sagittarius (Nov 22 - Dec 21)
Capricorn (Dec 22 - Jan 19)
Aquarius (Jan 20 - Feb 18)
Pisces (Feb 19 - Mar 20)
Get your horoscope email
Psychic Tip of the Day
Tuesday, July 7, 2015
A BIG NIGHT
Look for a weekend of light-hearted fun to continue. If you have been ...
Talk with a Psychic
More For Today:
Weekly Love Horoscopes
What's on your romance horizon??
Read what's in the stars for your relationship in the days ahead with your free weekly love horoscope.
Love Compatibility Meter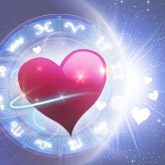 Headed for Love?
Will your new romance fizzle ... or sizzle? See how much of a match you really make with our FREE Love Meter! You may be surprised at the results (wink, wink).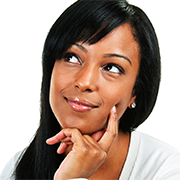 Hot Romance Gone Cold? Will This Relationship Last?
Get answers to your questions. Consult with a Psychic LOVE Expert NOW and get a 3 Minute Reading FREE. Call 1-888-649-5551