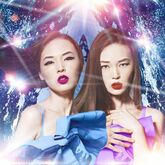 The Gemini-Cancer Cusp
Feel the warmth of the Cusp of Magic

If you were born on the Gemini-Cancer cusp, from June 18 to June 24, you are a fun, kind, whimsical individual with a huge heart! You were born on the Cusp of Magic, and your loving demeanor and childlike wonder will provide you with a continuously happy life.
You are influenced by quick and curious Mercury, the ruling planet of Gemini, as well as the emotional Moon, the ruling planet of Cancer. These energies combine to make you a very social individual, capable of strong relationships. You have a genuine interest in others and truly want to know the answer when you ask, "How are you?"
Learn so much more about your personal Astrology and its impact on your life with your complete Essential Birth Report!
You're filled with the curiosity of an Air sign (Gemini's element) and the sentimentality of a Water sign (Cancer's element). Air and Water can be fun -- like bubbles -- but can also be overwhelming. You have a lot of empathy and sensitivity flowing through you, but it can overflow if you don't temper it with perspective and logic. If you can balance your energies, you'll learn to be a perceptive and emotionally intelligent friend, family member, and partner.
Born on the Cusp of Magic, you have the gift of being both a communicator and a listener. Whether you're sharing interesting facts and witty anecdotes or letting a loved one cry on your shoulder, you're able to handle yourself gracefully in any social setting. Others will continually choose to confide in you, and you are often known as the therapist of your group. However, you may find that while you're a devoted conversationalist, you're not able to share your feelings with others as easily as they share theirs with you.
You're easy-breezy on the outside, but inside you might be a ball of tension. You absorb the feelings of others and are quite sensitive yourself. You have a hard time trusting people, so you encourage others to talk about themselves or engage in lighthearted conversation to avoid talking about your own inner issues. You may want to handle your problems independently, but you're most happy when you have a lover to lean on. The people around you care about you and are more supportive than you think, so don't be afraid to let things out! It's the only way to find the emotional balance you need to live a truly happy and fulfilled life.
Strengths:
Fun, flirty, curious, intellectual, affectionate, devoted, sensitive, inspirational
You're an upbeat individual who can put a positive spin on practically anything, no matter how heavy life gets. You have a fun, fresh way of socializing and love to dive into witty conversations and lively debates. Your gentle, caring demeanor allows you to be a comforter and advisor to friends and family, enriching your closest relationships with endless love and nurturing.
Weaknesses:
Moody, emotional, scatterbrained, selfish, depressive, self-destructive
You love talking with others about their feelings and helping them through their emotional difficulties, but do you ever take your own advice? You keep your own needs and desires very guarded and aren't keen on expressing yourself as often as you encourage others to. This emotional blockage can make you moody and overly sensitive. It can affect your relationships and prevents you from achieving the things you really want in life. Open up to yourself and your loved ones as they do with you! You'll feel relieved, supported, and truly centered.
Compatibility:
You're a quirky, fun individual who is energized by stimulating conversation and easygoing activities. You need someone who is bright, lively, and will appreciate your sensitive side and stick by you no matter what. Fire signs will bring the excitement and positivity you need to your relationships, but may not be as loyal or present as you'd like. Water signs make wonderful, supportive partners. You may have to deal with their depressive tendencies, but you're already great at that!
Advice:
Express yourself! Don't get bogged down by continuously helping others through their emotional breakdowns. If you're overwhelmed trying to juggle your own feelings along with everyone else's, take the time to talk about it -- conversation is one of your strong suits, so use it to your advantage. Stop clamming up about your own insecurities and learn to trust others the way you expect them to trust you.
Celebrities:
Paul McCartney, Meryl Streep, Prince William, Nicole Kidman, Chris Pratt, Blake Shelton, Macklemore, Lionel Richie
Get to know yourself with an Essential Birth Report!
Read About Another Cusp:
Aries / Taurus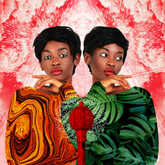 April 16 - 22
The Cusp of Power
Taurus / Gemini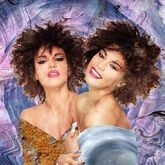 May 17 - 23
The Cusp of Energy
Gemini / Cancer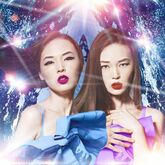 June 17 - 23
The Cusp of
Magic
Cancer / Leo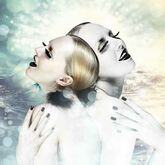 July 19 - 25
The Cusp of Oscillation
Leo / Virgo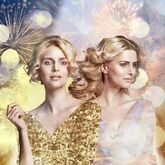 August 19 - 25
The Cusp of Exposure
Virgo / Libra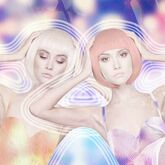 September 19 - 25
The Cusp of Beauty
Libra / Scorpio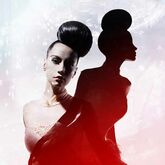 October 19 - 25
The Cusp of Drama
Scorpio / Sagittarius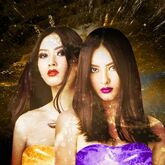 November 18 - 24
The Cusp of Revolution
Sagittarius / Capricorn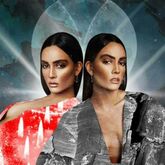 December 18 - 24
The Cusp of Prophecy
Capricorn / Aquarius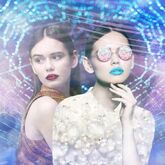 January 16 - 23
The Cusp of Mystery
Aquarius / Pisces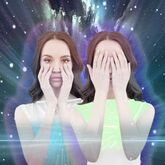 February 15 - 21
The Cusp of Sensitivity
Pisces / Aries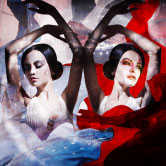 March 17 - 23
The Cusp of Rebirth